Restaurant
Basic informations
In the restaurant of hotel Octárna you understand, how it is possible to combine classic culinary with new trends in cooking art. The elegant atmosphere of our restaurant represents miscellaneous assortment of excellent meals inspired by Czech and international cuisine, inventive salads, light meals, homemade desserts etc., great wines and unobtrusive music.
Outdoor sitting area with stone tiled floor and teak furniture is in beautiful summer days most used place of restaurant.
The restaurant have barrier-free access, inside is  wheelchair accessible toilet.
The restaurant has several lounges that are used for corporate and private events.
Gift voucher
We also offer you the opportunity to endow or to delight your close relatives with gift vouchers we set up according to your wishes. You can order it in person at the Octárna hotel reception, by telephone or mail. You can pick up the voucher yourself or we will gladly send them on delivery.
(Čeština)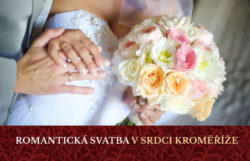 DAILY MENU - Saturday 15/08/20
Polévka:
Hlavní chod:
Dezert:
Nápoj:
Bonaqua
Cena celého menu je 129,- Kč
Přejeme Vám dobrou chuť
a  úspěšný den!